Note: All submitted artwork will be reviewed and proofed with you before printing.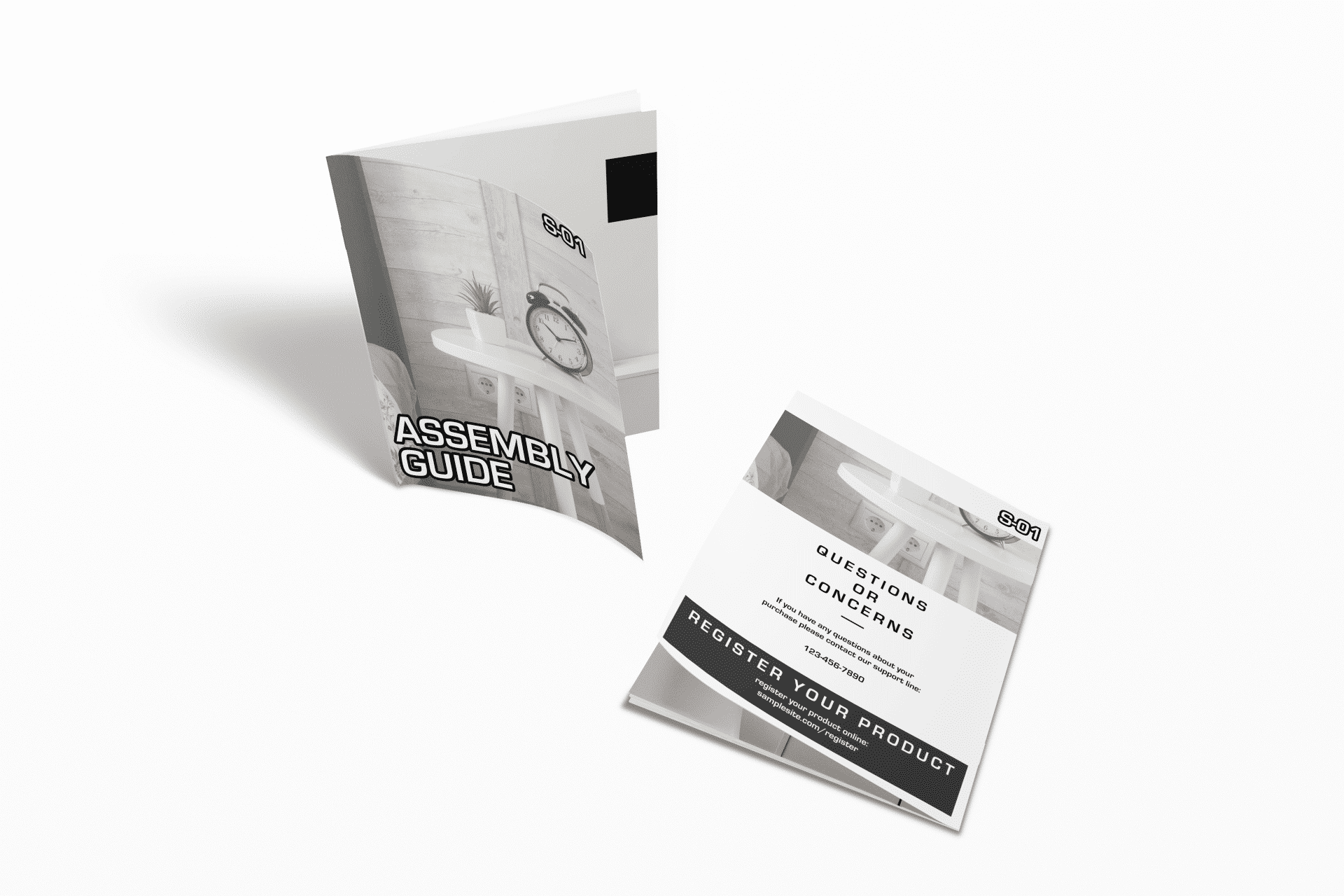 Minimum Order of 10
70lb | 80lb | 100lb Text | 100lb Cardstock
Uncoated | Semigloss Coating
Customize Product
WHAT ARE MINI BOOKLETS?
Mini booklets are booklets that are sized smaller than 5×7. This size can be difficult to produce, since the size negates some volume discounts while still requiring the same binding as larger booklets. This typically results in a lopsided pricing model that many printers try to avoid.
PriorityPrintService.com is well equipped to handle these orders, and our pricing model will result in savings in excess of what would typically be available from other printing services online or local.
WHAT ARE MINI BOOKLETS USED FOR?
The most common use for mini booklet printing is as a packaging component. The small size and light weight book is cheap and easy to include in small packaging. Other uses can include programs, marketing collateral, guides, direct mail, even with clothing tags!
WHAT MAKES IT A "BOOKLET"?
Booklets consist of a inside paper stock (often called "guts") and a cover paper stock. External (cover) papers can be heavier, or the same weight as the inside pages.  Booklets that use the same paper on the outside as the inside are referred to as "self covers". 
WHAT PAPERS ARE AVAILABLE FOR MINI BOOKLETS?
These are the papers available for mini booklet online ordering, more papers are available via a custom quote:
70lb Opaque Text, commonly used for letterhead and stationary, it makes an effective magazine material. 
80lb Gloss Text, extremely popular to use for magazines or booklets. 
100lb Gloss Text, a heavy glossy paper, but too thin to be consider cardstock.
100lb Gloss Cardstock, a good, mid weight cardstock that works great as a magazine cover, but not so great as  it's inside pages. 
WHAT BINDING METHODS ARE AVAILABLE FOR MINI BOOKLETS?
Saddle Stitch Printing are pieces of paper folded and stapled to create pages. Each sheet used yields 4 page faces, so all saddle stitch booklets are in increments of 4 pages. 
Spiral Bound Booklets use plastic spirals to keep their pages in place. The spirals come in different colors, and are a cost-effective way to keep large amounts of pages together.