Coupon Pads and Coupon Books Online Ordering
Minimum Order of 10 Pieces
10mm Synthetic Polyester Plastic
Default Gloss Eggshell Coating
Customize Product
Minimum Order of 50
Ultra Removable or Permanent Adhesive
Matte Vinyl Texture
Customize Product
Paper: 100lb Gloss Text, 100lb Gloss Cardstock
Folding: Trifold / Letter Fold / Three Panel Fold
Quantity: 25 – 2,250
Customize Product
Custom coupon booklets and coupon pads are great treats for clients. They can be used as a marketing tool to acquire new customers or as a reward for your existing clientele. We make the ordering process easy with all submitted artwork being reviewed by a graphic specialist before going to print. We can catch formatting problems before they happen. 
What is the difference between coupon booklets and coupon pads? The difference is in what binding method is used. Coupon pads will use glue (or sometimes staples) while coupon booklets will use a booklet binding method (like saddle-stitching, or perfect binding). 
What Paper Types Are Available For Coupon Books and Coupon Pads?
70lb Smooth Opaque Text, is an extra white, uncoated sheet. It's about 4 times as thick as regular paper and doesn't support darker colors as well as glossy paper. Commonly used for letterheads, envelopes, and notepads.
100lb Gloss Text, is a popular option for flyers. It's glossy finishes gives it a wide range of colors, while being 5 times as thick as a regular sheet of paper. This paper works great for folded mailers, brochures, and flyers.
What Additional Options Are Available?
Magnetic Pads have a magnetic strip applied to it's backings. This strip allows it to hang from  such surfaces as file cabinets and refrigerators. 
Perfed Pads have a wraparound at the glue edge and perforated page. When the sheet is removed the header remains.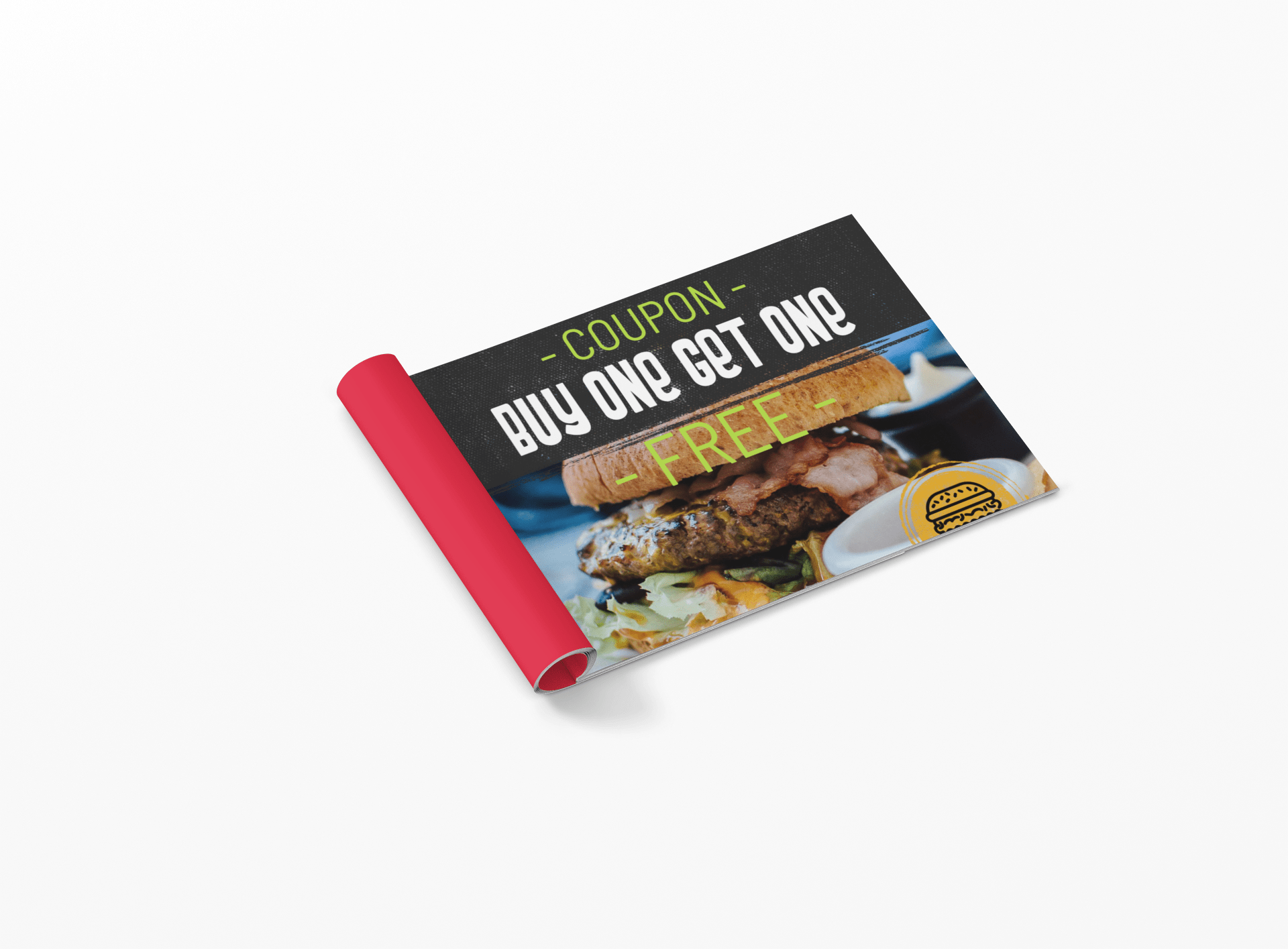 Stapled Booklets Small Quantity Orders
1,000 pieces or less
Full Color Printing Throughout
Binding: Saddle-stitched  (staples)
Shipping: Free FedEx Ground
Cover: Self-cover, or plus cover
Papers: 70lb Opaque Text, 80lb Gloss Text, 100lb Gloss Text, 100lb Gloss Cardstock
Customize Product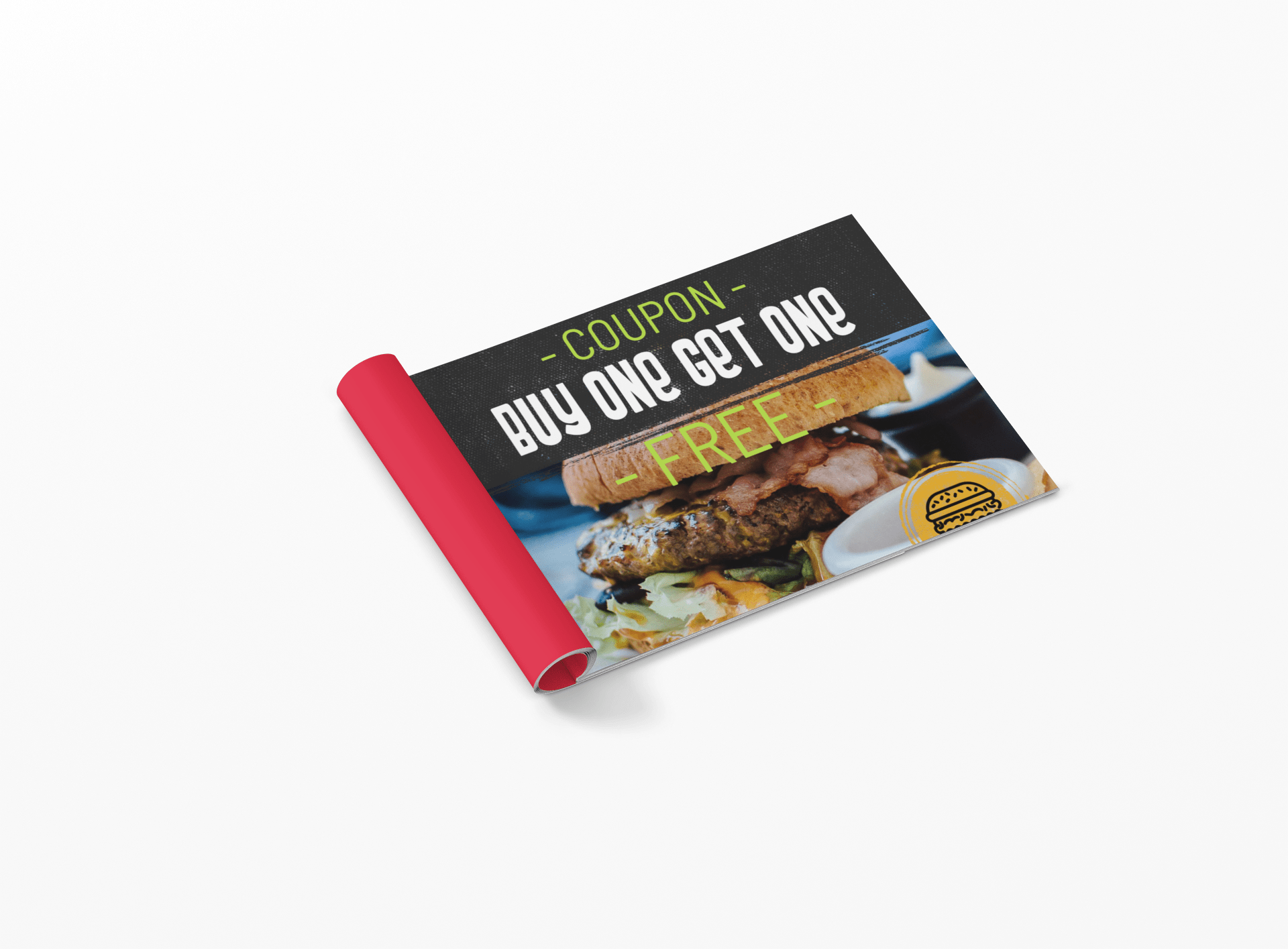 Stapled Booklets Small Quantity Orders
1,000 pieces or less
Full Color Printing Throughout
Binding: Saddle-stitched  (staples)
Shipping: Free FedEx Ground
Cover: Self-cover, or plus cover
Papers: 70lb Opaque Text, 80lb Gloss Text, 100lb Gloss Text, 100lb Gloss Cardstock
Customize Product