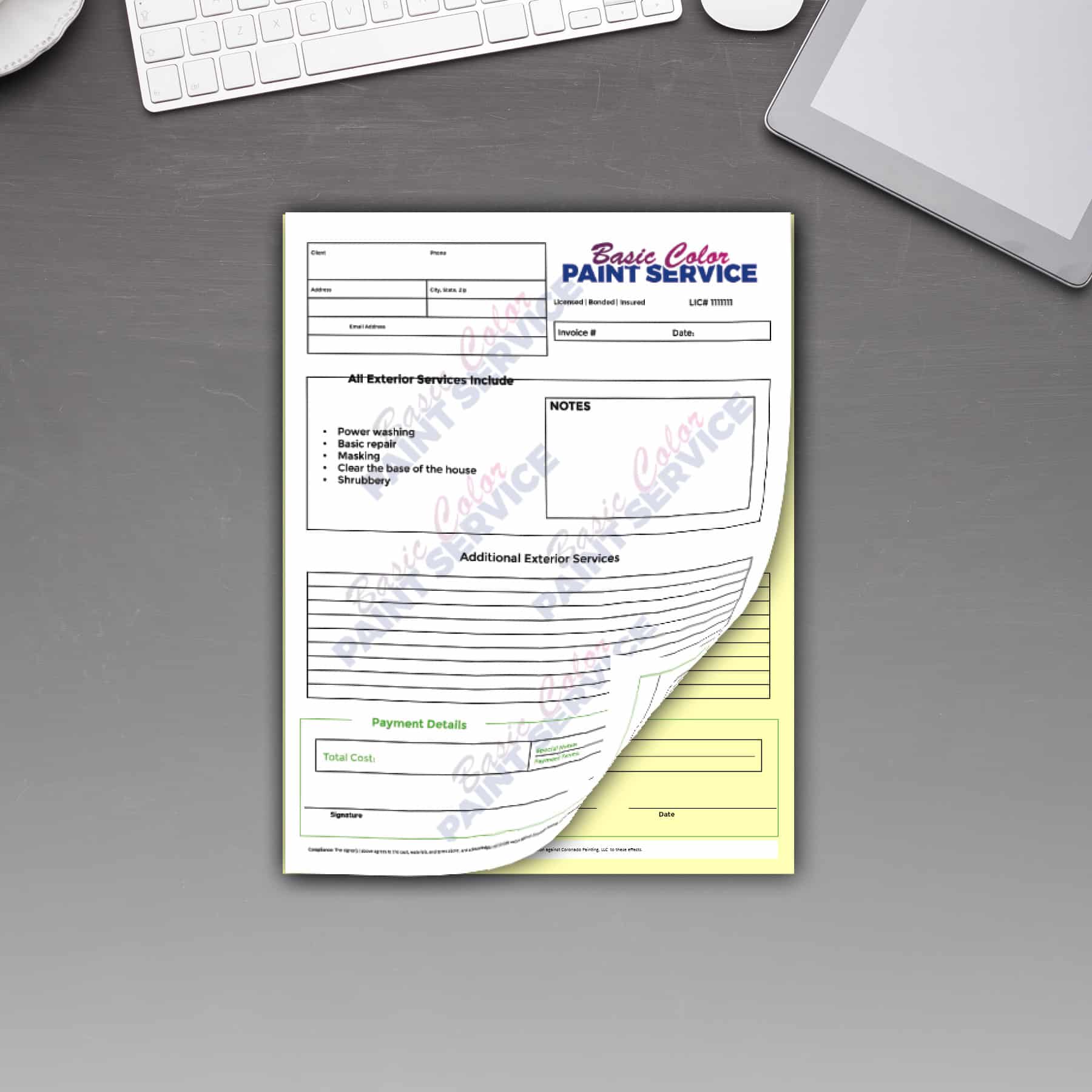 Minimum order of 50 Sets
2 Part White / Canary NCR Paper
Variable Data Available
Customize Product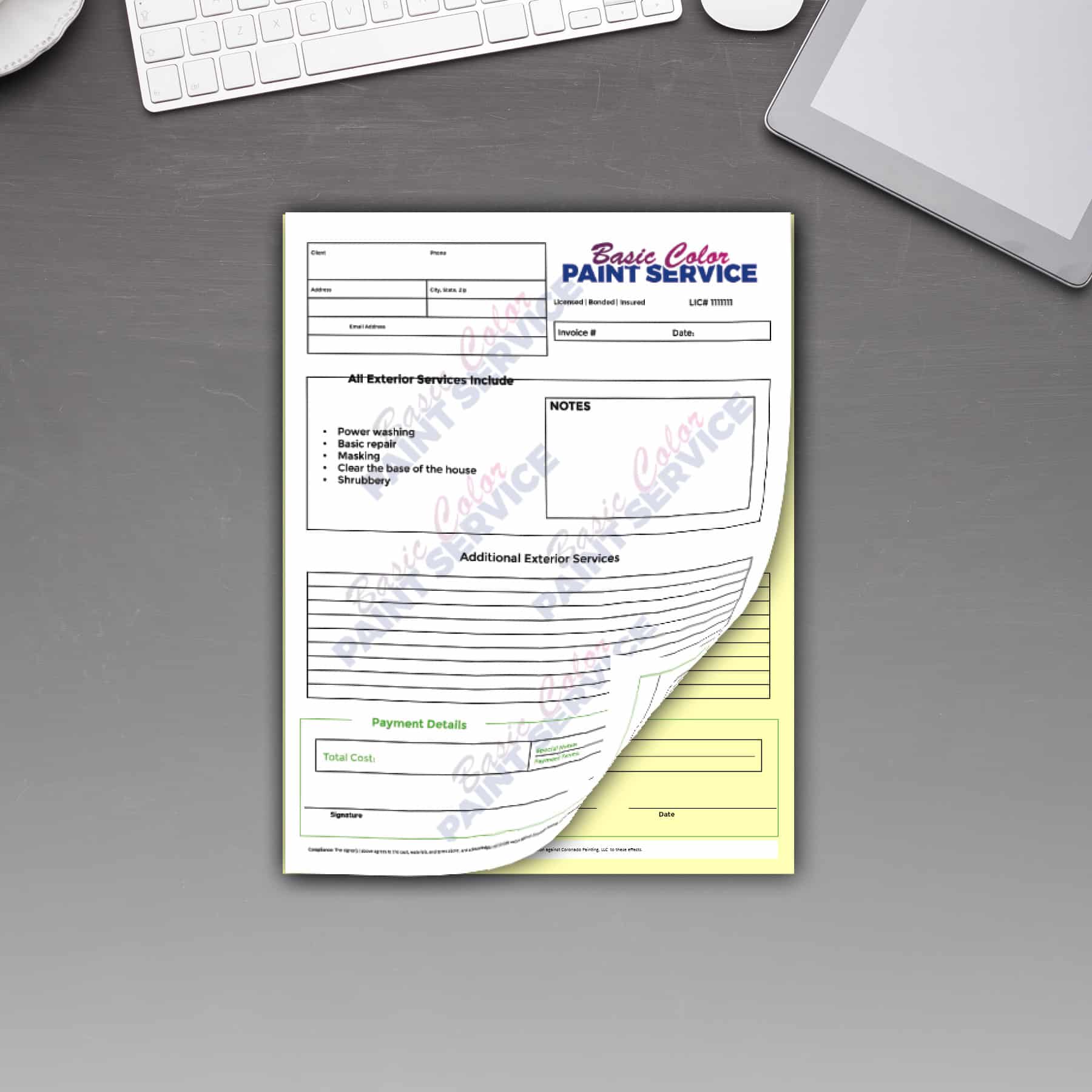 Minimum order of 50 Sets
2 Part White / Canary NCR Paper
Variable Data Available
Customize Product
Business Form Printing Services
PriorityPrintService.com is the best way to get your business form printing. Our range of paper options, combined with customer service, flexible order quantities, and free shipping make us the most reliable choice for ordering business forms. 
Here's some things to keep in mind when ordering. 
Not all business forms can support bleeds (when printing is off the edge of the sheet). So be sure to read the product descriptions to know what you're getting into.

These are the papers available for online ordering, more papers are available via a custom quote:

NCR forms can be bound in books consisting of 25, 50, or 100 sets.
Automated Numbering may also be an option, but requires a custom quote.
Business Forms are still a popular way to leave estimates, invoices, and correspondence with your clients. In fact, many customers appreciate being presented with something physically in writing in addition to a digital copy.
Carbonless forms are a special type  form made from NCR (Non-Carbon Reproduction). These forms eliminate the need to use a carbon sheet between the original and the copy with pressure-sensitive transfers.
Carbonless forms are made using NCR (Non-Carbon Reproduction) papers. These papers are require to create carbonless forms, and cannot be substituted. 
NCR forms are documents made from a special type of paper called NCR (Non-Carbon Reproduction) paper. 
Carbon paper requires a carbon coating, or a carbon sheet be placed on the underside of the original and above the copy. Carbonless paper removes the need for carbon altogether. These papers work in the way, however, by transferring the markings made on the top sheet to the bottom sheet.
Carbonless paper (NCR Paper) works by using the impact or pressure of a pen's head to make a copy of the top sheets onto the copy. This is done by coating the bottom of the original and the top of the copy with microscopic canisters that contain a tiny about of ink. The pressure applied to the top sheet break these canisters causing a chemical reaction that paints a pattern onto the sheet below.