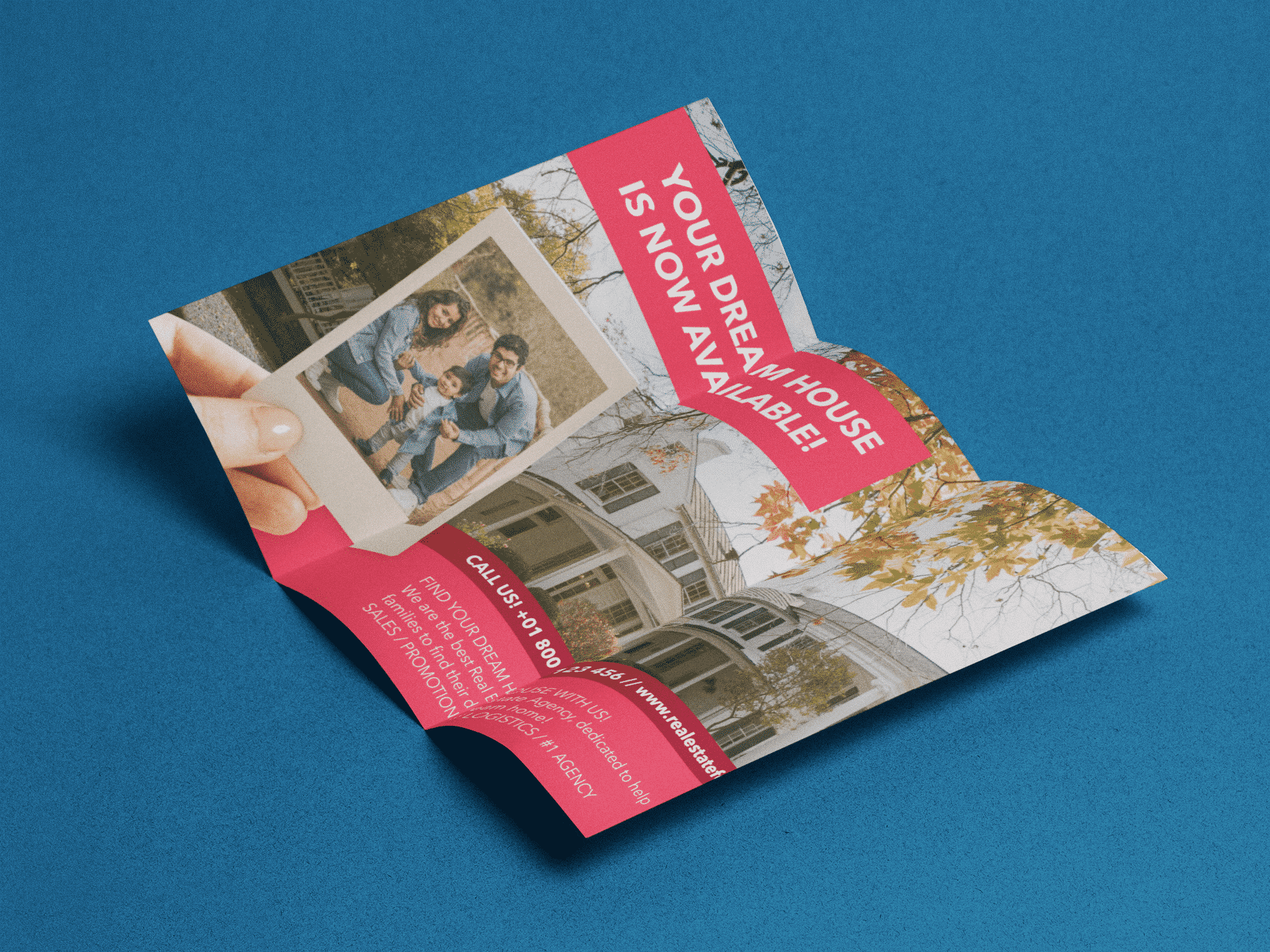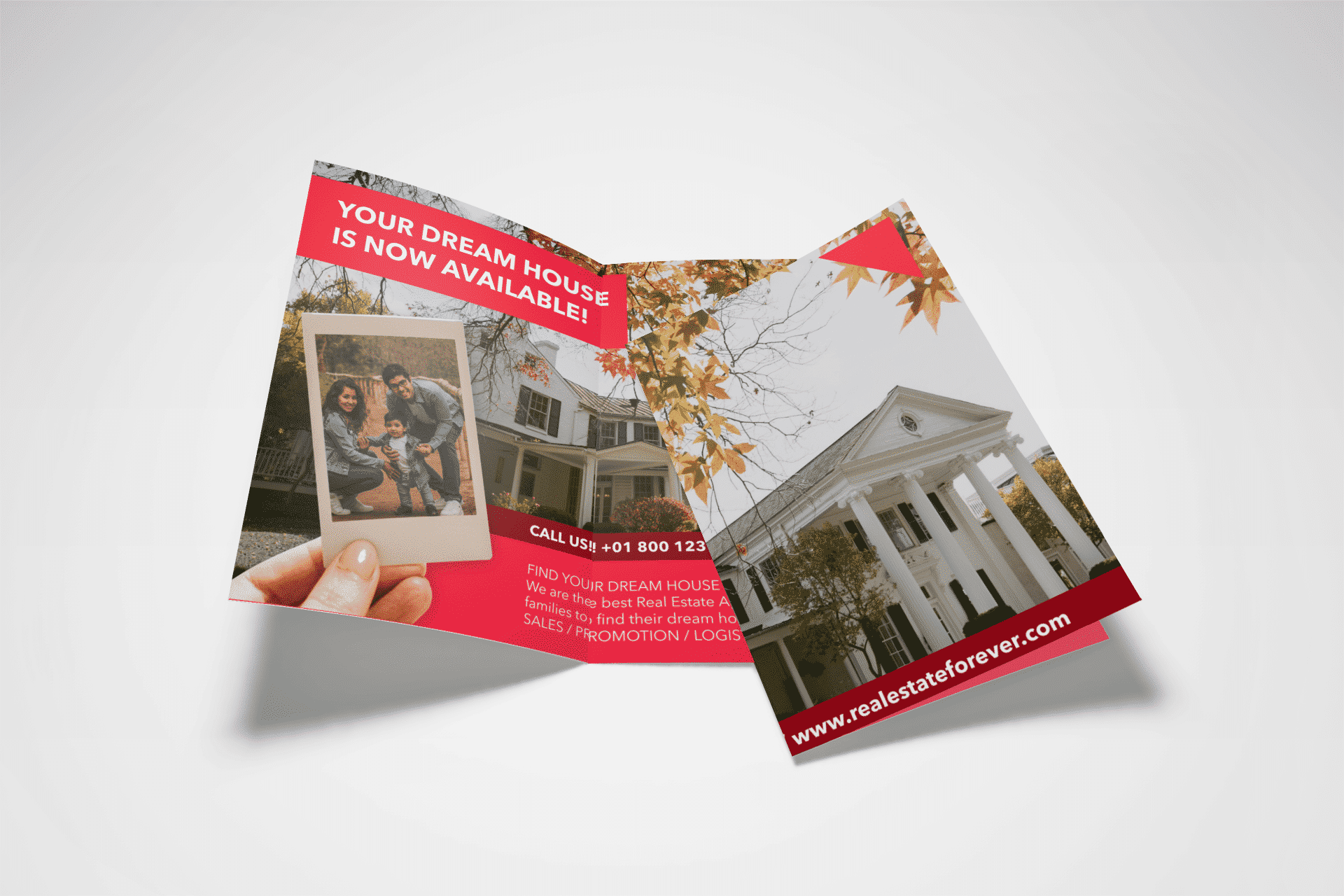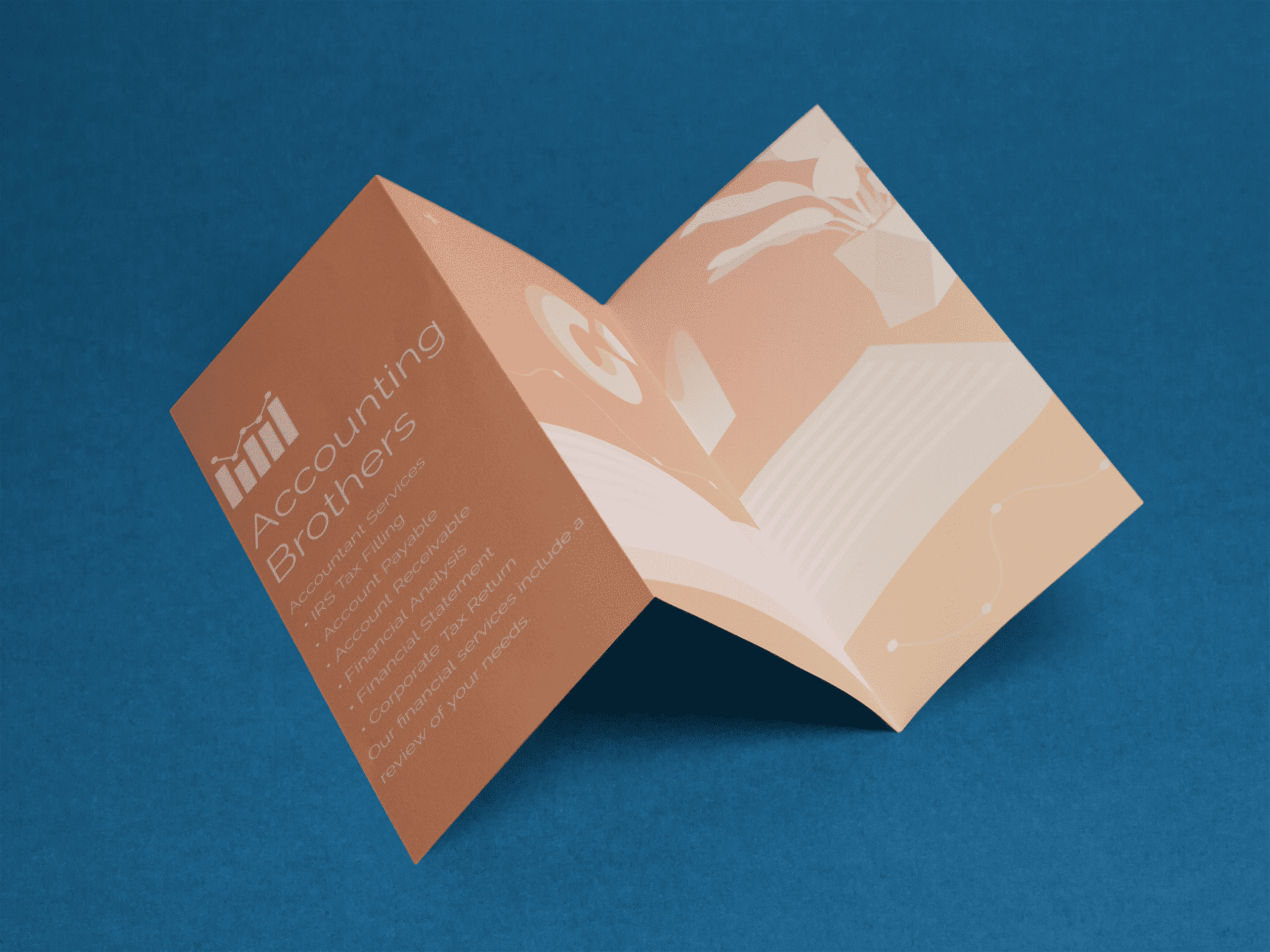 Minimum Order of 25 Pieces
Text and Cardstock Papers
Various Textures
Customize Product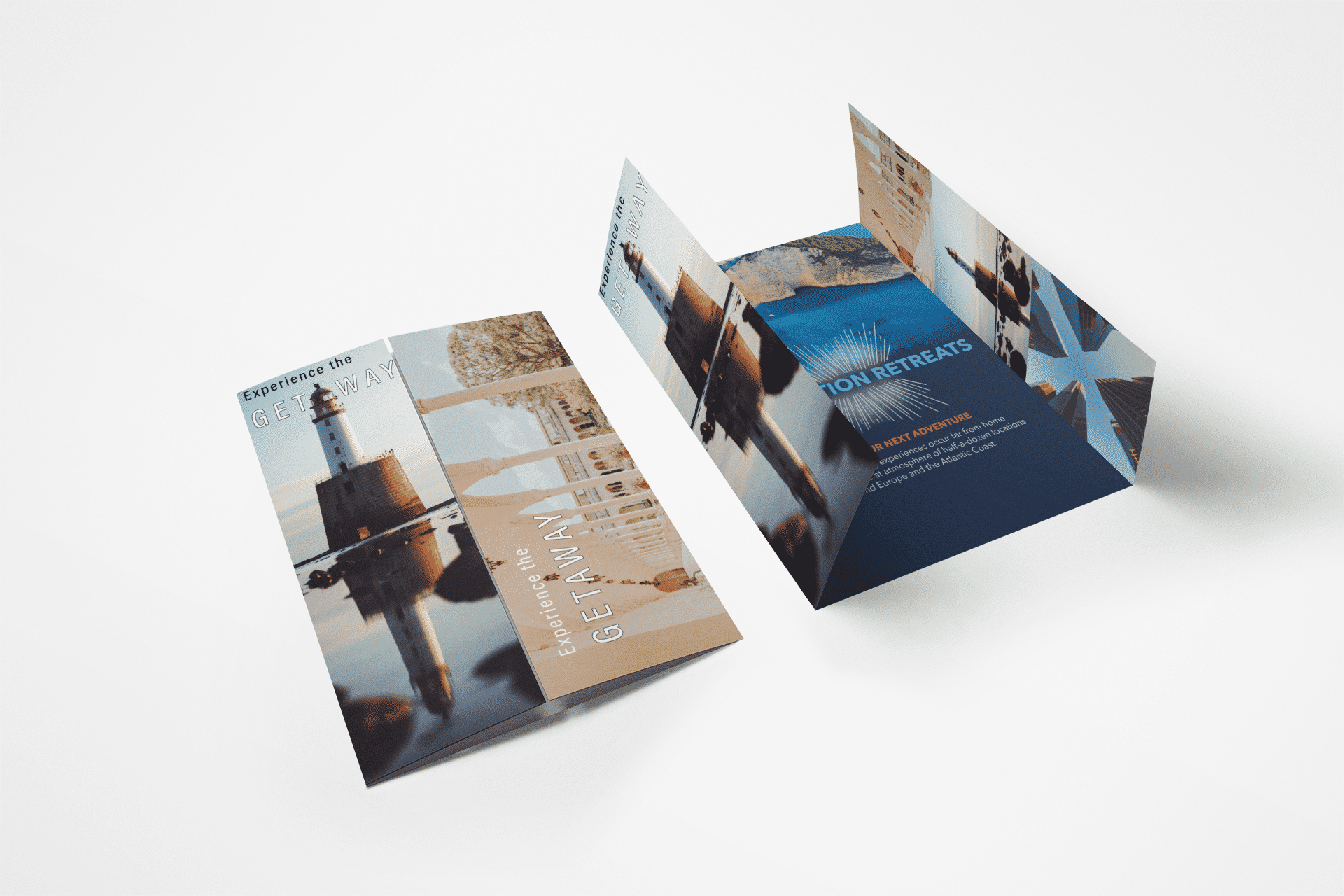 Minimum order of 25 pieces
Text and Cardstock Papers
Various Textures
Customize Product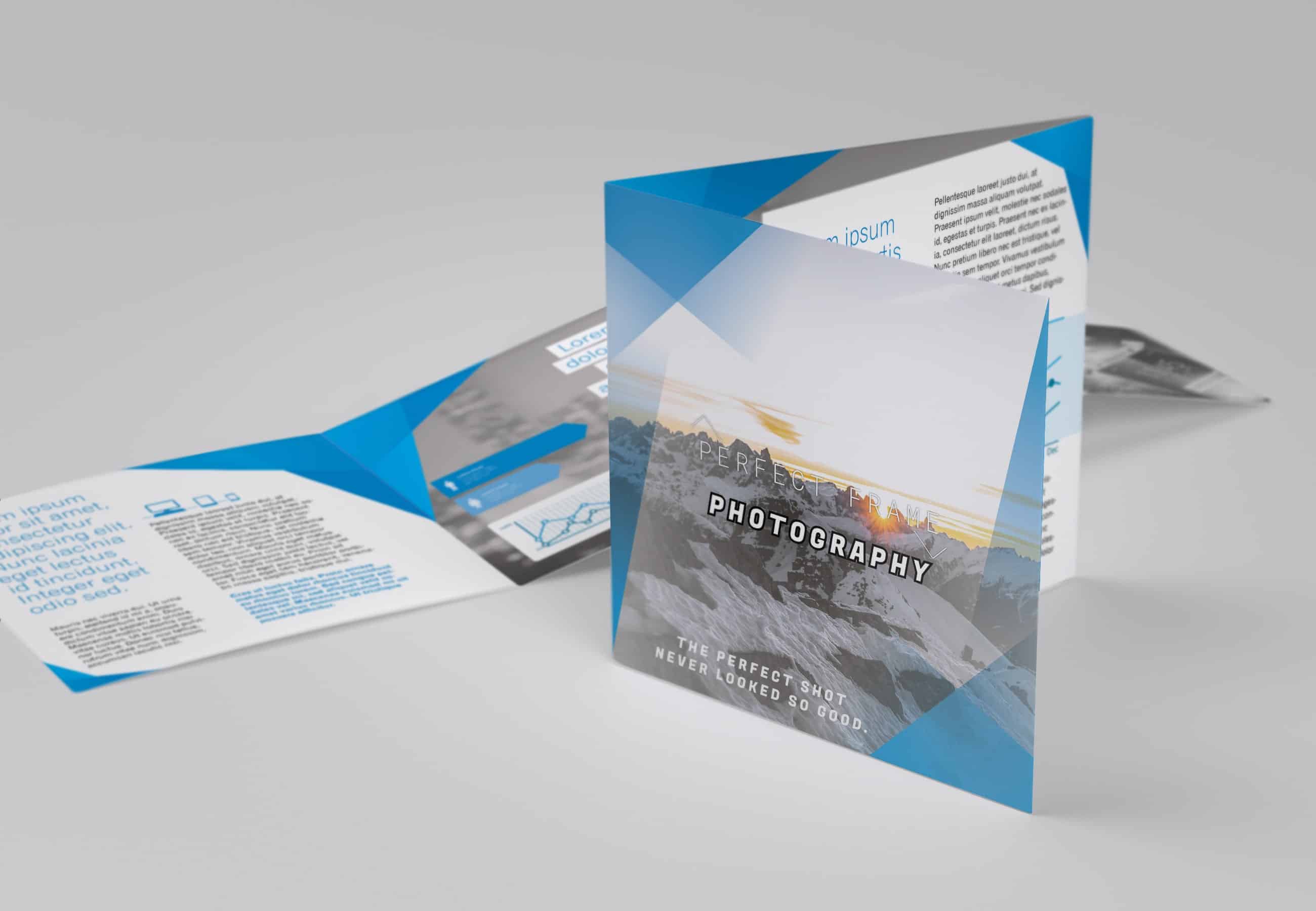 Minimum order of 25
Trifold/ 3 Panel/ Letterfold
100lb Text | 100lb Cardstock
Customize Product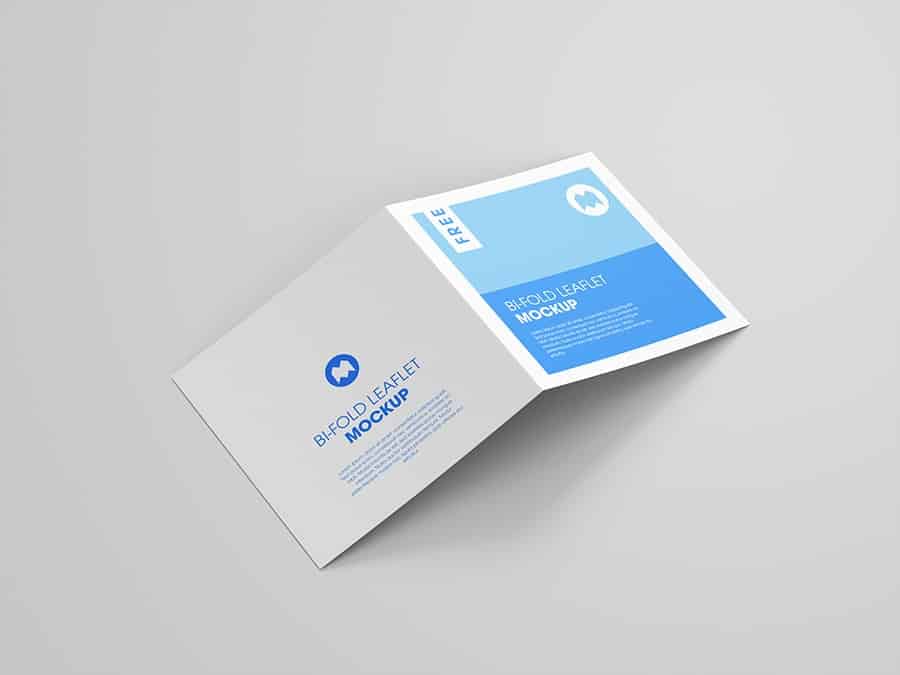 2 Panels | Minimum Order Of 25
Text and Cardstock Papers
Various Textures
Customize Product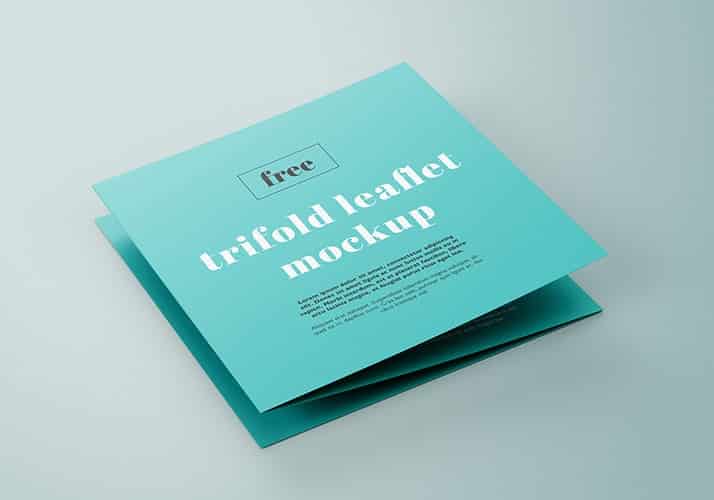 Minimum Order of 25 Pieces
Cardstock and Text Weight
Multiple Coatings
Customize Product
Brochure Printing Services
Brochure printing is an essential marketing tool for businesses of all sizes, providing an affordable and effective way to showcase products and services, promote special offers and events, and build brand awareness. We are dedicated to providing the highest quality brochure printing services at the most competitive prices, with a wide range of fold styles, paper options, and printing methods to choose from.
One of the main benefits of brochure printing is that it allows businesses to create professional, high-quality marketing materials that can be distributed in a variety of ways, such as through direct mail, at trade shows, or in-store. Brochures are also a great way to provide customers with detailed information about a company's products or services, and can be designed to appeal to specific target audiences.
Cardstock brochures will be scored before folding to minimize cracking.
What Paper Types Are Available For Brochure Printing?
70lb Offset Text is what we often use for letterhead printing. But if can be used for brochure printing without any issue.
80lb Gloss Text,  can be an efficient option for larger runs, and offers a lighter glossy feel.
100lb Gloss Text, a heavy glossy paper, but too thin to be consider cardstock.
100lb Gloss Cardstock, a good, mid weight cardstock that is easy to use as a brochure. It is fairly durable, and has a light gloss coating.
All brochures are scored and folded to their finished size prior to shipping.
What's Better About Our Brochure Printing Services?
While any print company can offer you brochures, there are a few things that we do differently that give us the edge. It really comes down to our selection, how quickly we can produce a given order, and the quality that we're capable of. These three things combine help us exceed the standard of other shops.
Our Brochure Selection
Any brochure printing service could offer you the basics, but what about the more complex? There are far too many options to create meaningful and straightforward order forms for any product, but we go above and beyond the usual to bring you options that you can really work with. A concise and neatly organized catalog of brochures, organized by fold, is something other print companies just can't compete with. 
We welcome custom brochure requests
When we craft our product order pages we take transparency seriously. Hence, every effort is made to ensure that you're confident you're getting the best product for your needs. However, these pages could never cover every possibility. So if you need to get a price on an option you don't see just ask us.
Fast Brochure Printing Service
Our entire selection of brochures is available to order as a rush. Special fees apply, but we can accomplish a lot to meet your deadline on time. Expedited shipping orders are also available, with the total combined production and shipping time for most order being as fast as 2 days until arrival.
Do you know where brochures come from?
Some of the earliest uses of brochures arrived in the form of pamphlets. The criteria for a printed piece to be a pamphlet is that it must be unbound (or "loose") and not consist of over 48 pages. So that means books and booklets are not pamphlets or brochures.
Originating in Europe the early brochures were widely used in England, Germany, and France during some of the religious controversies in the 1500s. In fact, the brochures became so vicious in their content and visceral in their religious dissent that their use became banned by some edicts.
The use of pamphlets continued, however, and many big names in history that you may be familiar with wrote and published brochures for many different reasons. To a man, Thomas Paine, Alexander Hamilton, Voltaire, Jean-Jacques Rousseau were pamphleteers before anything else.
These days brochures are used mainly for benign information rather than for heresy, treason, and stirring up dissent. Indeed, their most common function is for small businesses to explain their services in a dignified printed piece. But if you care to look, you'll notice that there's one holdover from the early days of the pamphlet: the religious tracts that are small, folded, often self-published brochures that underscore dogma and quote verse often with as much vitriol as their predecessors. 
Share or print this page:
Ground shipping to the US Mainland is Free. Some products will use different carriers. To be sure what carrier your order is using, consult the product page.