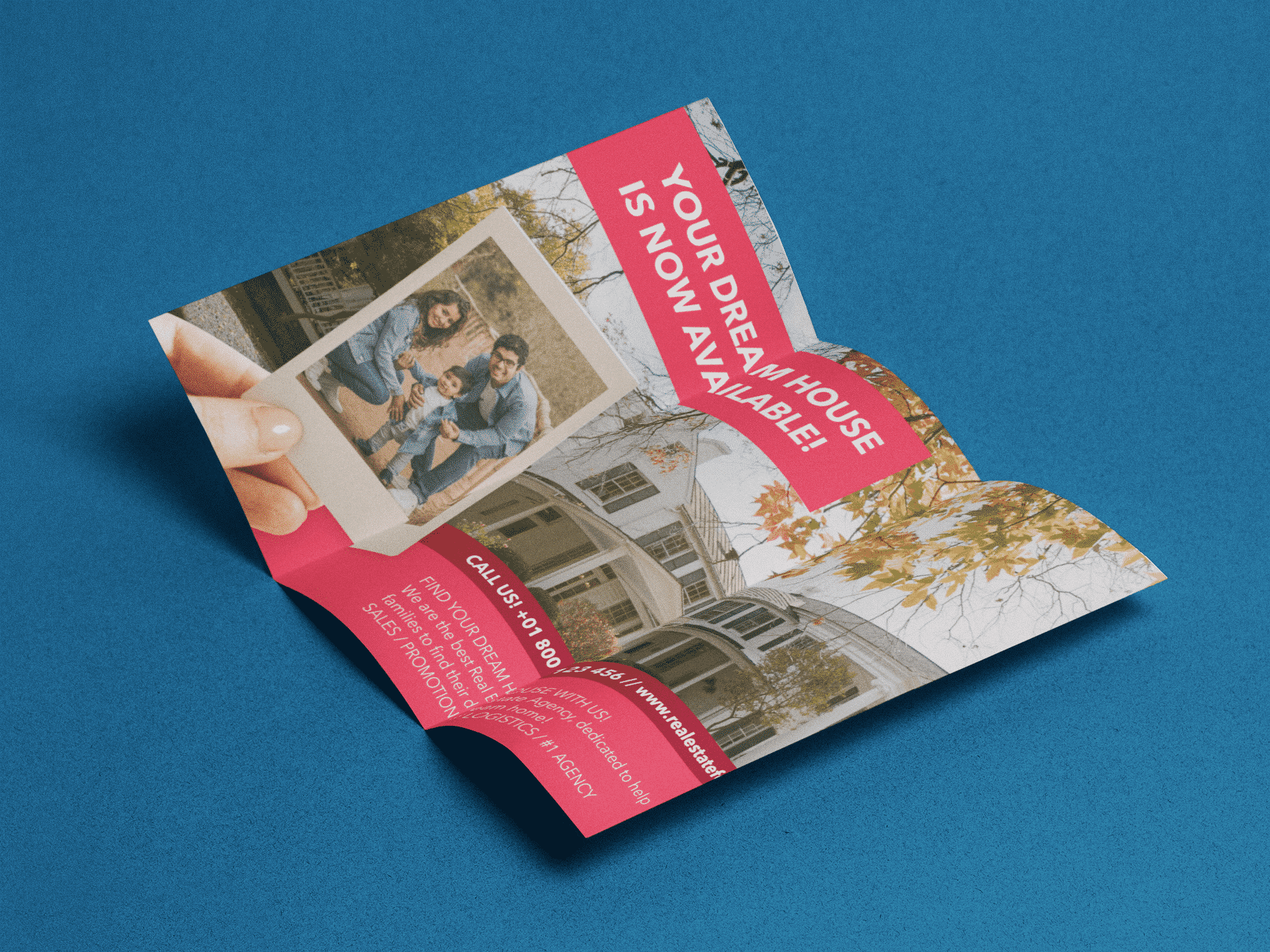 Paper: 100lb Gloss Text, 100lb Gloss Cardstock
Folding: Trifold / Letter Fold / Three Panel Fold
Quantity: 25 – 2,250
Customize Product
Brochure Printing can be just what your business needs to get through to your clients in a clear, and effective manner. Custom brochure printing can be used for menus, handouts, directories, or explanation of services. As a custom options brochure mailing services are available  upon request. 
PriorityPrintService.com makes it easy to order custom brochure printing with easy to use online ordering and DIY design. 
Here's some things to keep in mind when ordering. 
Cardstock brochures will be scored before folding to minimize cracking.

These are the papers available for online ordering, more papers are available via a custom quote:

80lb Gloss Text,  can be an efficient option for larger runs, and offers a lighter glossy feel.
100lb Gloss Text, a heavy glossy paper, but too thin to be consider cardstock.
100lb Gloss Cardstock, a good, mid weight cardstock that is easy to use as a brochure. It is fairly durable, and has a light gloss coating.
Getting Brochures printed can cost anywhere from $30 or more depending on the fold style and quantity. Like most printed products, the more impressions you order the cheaper the price is per piece.
Brochure average cost can range by quantity. However, it is common for 1,000 trifold brochures to cost anywhere from $150 - $300 depending on paper and print quality.
Brochures make a great addition to your advertising collateral. The format of a brochure lends itself to reasonably-detailed information about your business's particular services without overwhelming the reader. 
Brochures are often used in person as a leave behind, and are a vital addition to any respectable business.
Brochures can serve many different purposes depending on the type of business. Restaurants will use them as take-out menus, while contractors will use them to explain their services. Brochures can also be found in retail packaging as condensed user guides for equipment or electronics.
A typical brochure format in the United States is made out of an 8.5x11, and folds into a finished size of 8.5x3.667 (11 divided by 3).